Are all lasers created equally? Will they all cut everything? Is a diode laser as good as a C02 laser? Which should you start with fiber, C02 or diode technology?
Lasers have come a long way
30 years ago a person having a working cutting laser in their hobby room was possible but still very expensive and unlikely. C02 lasers were the first ones majorly in use by average people. In the early 1990s they started being marketed and sold but the prices were often over $25,000 and usually with just 25 watts of power.
Sure, people running an already successful business could get one or businesses that were compensated other ways, but a normal person with a small side businesses just looked at that price tag and saw the same cost as a small house or really decent vehicle.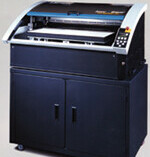 Size was also an issue. Hobby businesses or side hustles often don't have space for something the size of a large copy machine (Like you'd see at Kinkos or the Post Office).
So what has changed?
Like most technologies, lasers have done nothing but get better and less expensive over the past 10 years. There are still C02 lasers that take up a ton of space, but these lasers now have up to 500% more power and are often 1/3 of the original price.
The general public also has been introduced to a new type of laser that has exploded the market. Diode lasers for years were considered visual pieces only- with science thinking them too weak to be used as a cutting device. That changed in the mid 2000s and using multiple lenses together caused the power to grow. Diode lasers were beloved by business, such as the automotive industry, as they are far cheaper to maintain and replace compared to their C02 big brothers. Massive powered diodes were often used to weld and cut. These types still aren't available to the general public.
Normal diode lasers make great starting points for beginners and small businesses. Until the last few years ones for private use were far weaker and could only be used for engraving and etching. Recently, though, power outputs have given diode lasers a big boost in interest. As of writing this, the strongest commonly available one is 40 watts and can cut through wood, acrylic and very thin metals. Cutting used to be fully in the domains of c02 and fiber lasers.
Diodes also are generally much smaller than c02s. Most have a tabletop requirement at about 2 feet by 2 feet.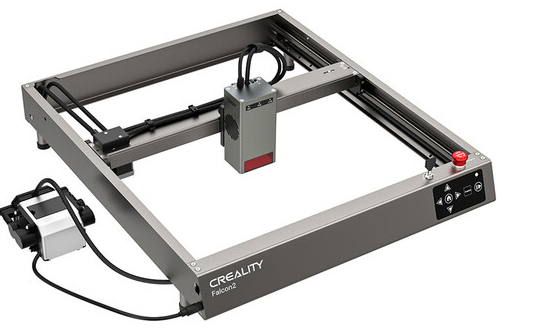 So, what's the difference in what these lasers can do?
All three types of lasers (diode, c02 and fiber) are great tools, but they all have individual strengths and weaknesses.
C02 laser;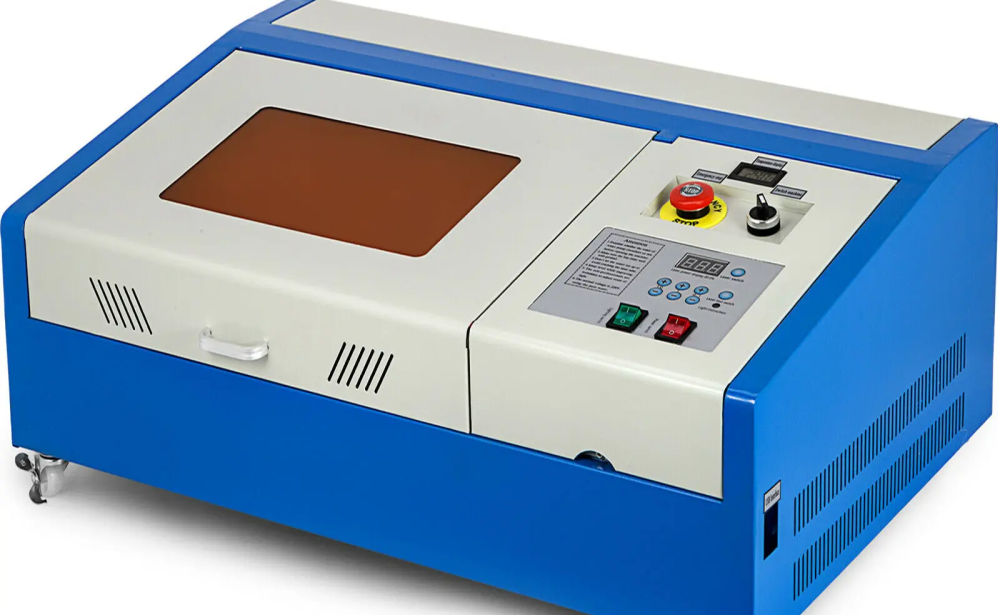 What can they cut:
Wood
Any Color Acrylic
Leather
Very Thin Metal
Paper products
What can they Engrave:
Anything Above
Anodized Aluminum
Other Metals
Mirror
Glass
Stone
Ceramic
Painted canvas
Basically anything safe to burn.
Diode laser:
What they can cut:
Wood
Opaque colored Acrylic (not blue)
Leather
Very Thin Metal
Paper products
What can they Engrave:
Anything Above
Anodized Aluminum
Other Metals
Mirror
Glass
Ceramic
Stone
Painted canvas
Basically anything safe to burn.
Fiber Laser: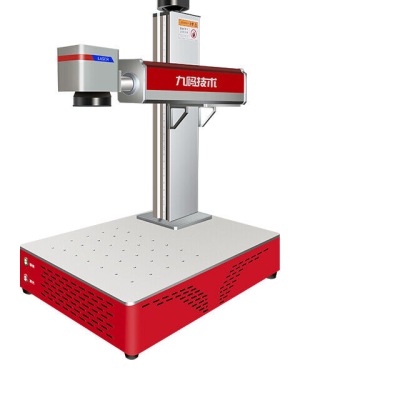 What they can cut:
Metal (almost any type and far thicker than either above laser)
Wood (more chance of scorching )
Acrylic
What can they Engrave:
Metal
Wood
Acrylic
Stone
Glass
So, you see, each laser has similar and different strengths. Fiber lasers cut through metal like a dream but often can't handle detailed work of more flammable substances like wood. Strong diode lasers can do almost anything that a C02 can, but their blue light limits them from certain things. C02s are currently the most balanced lasers for general use, but their makeup (how they produce their beam) makes them more expensive to maintain and prone to down time.
How to decide what laser is for you?
All of these are great tools to add to a workshop. The best way to decide which one or ones are best for you is to know your need and budget.
If you are mainly sticking to thinner woods or just want to add personalization or customization to already existing items a 10 watt diode laser may be all you need. If you want to add more variety to your created items, though then you may want to go with a higher power diode or a lower to mid power c02.
Generally a lower power (5-10 watt) diode laser that is a known name will cost between $300 and $600. A 20 watt diode will generally range between $400 and $800. 40 watt lasers are newer and currently are going for between $700 and $1000.
C02 lasers for lower to medium power levels(40-50 watts) usually start at $700 or so, but are more commonly found with prices between $2000-$5000.
Fiber Lasers generally start around $3500 but often are double that or more. They really should only be considered if you need to cut metals.
Ask yourself what products you want to make. How do you want them to look? What are they made of?
What is your budget? Only you know what you can afford to pay for.
Just do the research
I hope you got some good beginner knowledge here, but the most important thing to do is research the heck out of any laser (or any other major tool) you plan to add to your workshop. How does this laser review? What is it most commonly used for? Is there a warranty offered? Are there videos showing it's ease of use or issues?
Once you decide what type of laser you need and do the research don't hesitate. A laser could be just what you need to get to the next level in your craft.
Stay Laser Focused,
Kimmie